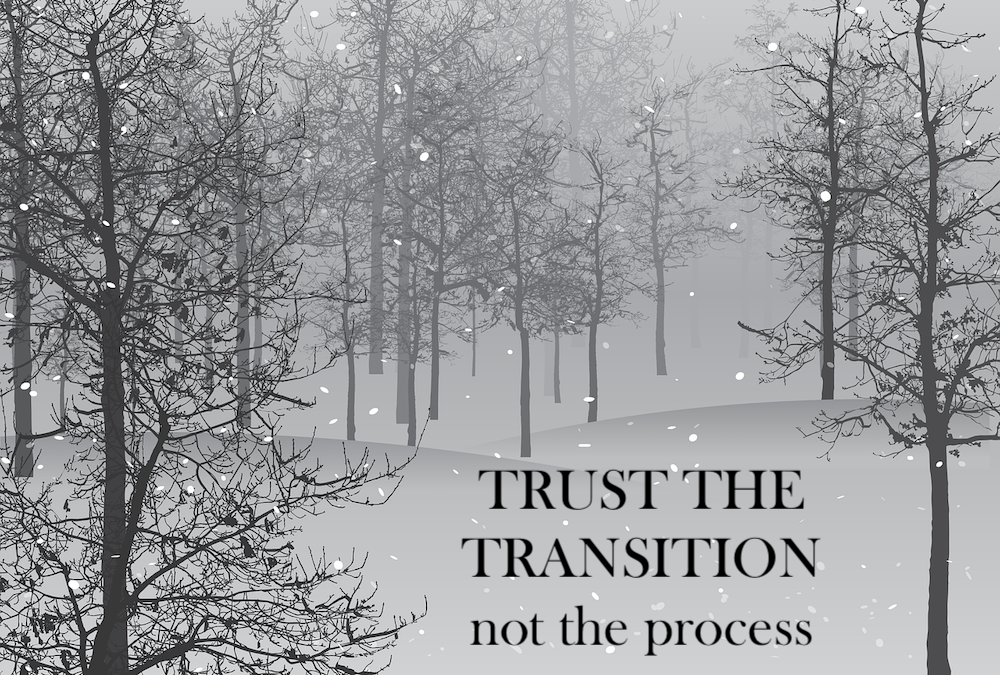 "…..humanity is bound by the shackles of time and aging, it also believes deeply in the sacredness of a life, however imperfect. We are all coming and going on this planet as quickly as the wind. We'll be gone before we know it… But our lives still matter" — Brett McCracken
2018 has been a year of my own exit and my entrance to a new transition. I left my fifties and began to write of my sixth decade in order to experience more of the splendor of God's Creation. Each phase of my life has pushed me in and pulled me out of responsibilities and blessed me with joy and laughter.
But, the path is not blazed perfectly clear or with tangible inspiration.
Sometimes, it was what it was. And I had to trust the transition and not the process— in the above picture are the words on the wall that I stare at when I treat myself at a local hair salon, lying back in the shampoo bowl. The phrase invites me to pause…and extract myself from the heaviness of hurts, disappointment or absence of clarity of this next phase of life. A simple act of a lovely cosmetologist massaging the crown of my head and rinsing the soil from life is cleansing.

I am looking back and looking forward. The passing of time blesses me with aging. With age, I realize that I have a scrapbook within the walls of my heart that my soul's eyes nostalgically visit. I revisit times when relationships with diverse people and personalities were part of the process in my transitions. Childhood, adolescence, marriage, motherhood, career, divorce, dancer, writer, photographer— among so many other little milestones of life's metamorphic nature.
Some of us fear change but I have tried to not fear the process. I see it sprinkled with serendipity, faith and exhaling for that much needed quiet pause: a sunset, a hawk sitting outside my breakfast room, or a silly fish turning upside down as he poses for my camera on a scuba trip. Yes, even a shampoo at my hair salon. It is collectively part of helping me get through the unavoidable process of aging and leaving my legacy.
Whether it is noticed or not, I will leave a footprint. From the judgment of others, not necessarily a deep or historically impactful one. It will not be a straight pathway but one filled with imperfection. I want to cultivate self-acceptance and patience within my limitations. I hope it is soft and kind and one that is aromatically laced with patchouli…
To you and yours, let's exit 2018 and anticipate our transitions into 2019 with the joy of new adventures to come… Happy Holidays!