Recently, I was honored to be on Southern Writers Magazine's must reads list. Gary Fearon graciously alerted me and I hit his link. Penning and marketing a book is still an unexplored territory for me. Seeing my cover beside a blog by Patricia Sands regarding her message in The Bridge Club, put a lump in my throat.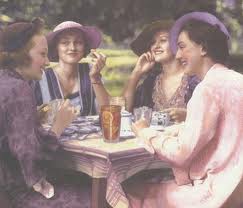 Three years ago, when I approached my writing coach/editor, Shari Stauch, with my story idea— without hesitation she pushed me to my laptop to learn my character's voice.
Like Patricia, I didn't write the book with publishing in mind. I wanted to scratch writing a novel off my bucket list. And, I've always marveled at how life throws twists and turns. I've learned if I keep a sense of humor, there is usually a serendipitous ending. Our concern was 'could a book focusing on women bonding' vs. 'a book with cat fights and mean girls' be embraced? I'm a lover of Peace signs and patchouli. So, I went with the first idea. I wanted to capture the essence of women who have a magnificent ability to find deep bonds in spite of their diverse walks of life.
Who did SWM display my book next to? I read the blog and my jaw opened at each paragraph. Here is one of my favorite parts of Patricia's blog: "It was life I wanted to write about. The strong supportive non-judgmental bond, which the true friendship of women delivers: like that of my Bridge Club. My editor urged that readers want to see conflict and drama between women. I argued this is a stereotype often applied to women and their friendships and I refused to fall prey to it. Often friendships are true, honest, and strong. Often the issues we face in life do work out. That was the story I wished to tell."
So, with that said, I hope readers of Ameera Unveiled find the same amazing message as the characters find each other through an advertisement to learn belly dancing. I blow all of you kisses with glitter!