I owned the most gentle and eager to please mutt, Chaz. Back story: I am not a dog person—I'm a cat girl! Chaz migrated from my ex-husband's home to my home sometime early 2000s. Eventually, my son graduated high school and Chaz remained in our home. My husband did the walking, feeding, playing and even showers with him once a week. I did potty duty during the day but it was on a leash and only as long as it took to get the deed done.
Chaz melted the heart of anyone who visited our home; we had out-of-town friends that would drive to Charleston just to pet sit. My husband slipped snacks into his morning breakfast. Chaz wants for nothing.
Since my childhood, I've always sensed I could feel people and animal energy. When I heard there was an animal communicator holding sessions, I had to sign up. I brought Chaz.
We waited for her to ask, "What does your pet want more of, and what does your pet want less of?" But, out of the gate, my dog wouldn't let Barbara get a word in edgewise. She looked at me, smiled and said, "Chaz won't let me speak. He insists that he has to let you know why he is in your life."
I stared at Barbara, waiting on Chaz's message. "He says the reason he is in your life is because you needed something gentle."
True, the atmosphere of my earlier  young adult life was far from peaceful or gentle.  Wow!
"Let me ask him what he wants more of…."
I sat quietly.
"He says he doesn't want anything. He says he has everything he needs. He is a happy dog." Wow!
"Let me ask him what he wants less of…. Again, he says he is happy. His home is very peaceful."
I looked at them both and said, "I can't believe he didn't talk about his showers with my husband."
Barbara looked at Chaz and mentioned my husband's name. She started laughing and relayed, "He said that he loves Steve because he takes him on really long walks and lets him run." Guilty as charged!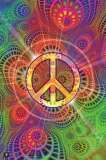 On September 22, 2015, our wonderful 15 year old dog passed. He was always eager to please and pushed his old man body farther against high levels of pain. In spite of the deep emotional hole we are coping with, being a pet owner with a lovely dependent, there is responsibility on both sides of the coin. Good times and hard times. We cannot refuse to ignore issues involving any loved one because it is emotionally difficult. So, as I read on a sympathy card: When someone you love becomes a memory, the memory becomes a treasure. Thank you, Chaz, for a treasure chest of memory gems.